CONTROL BOARD EBS-TB6643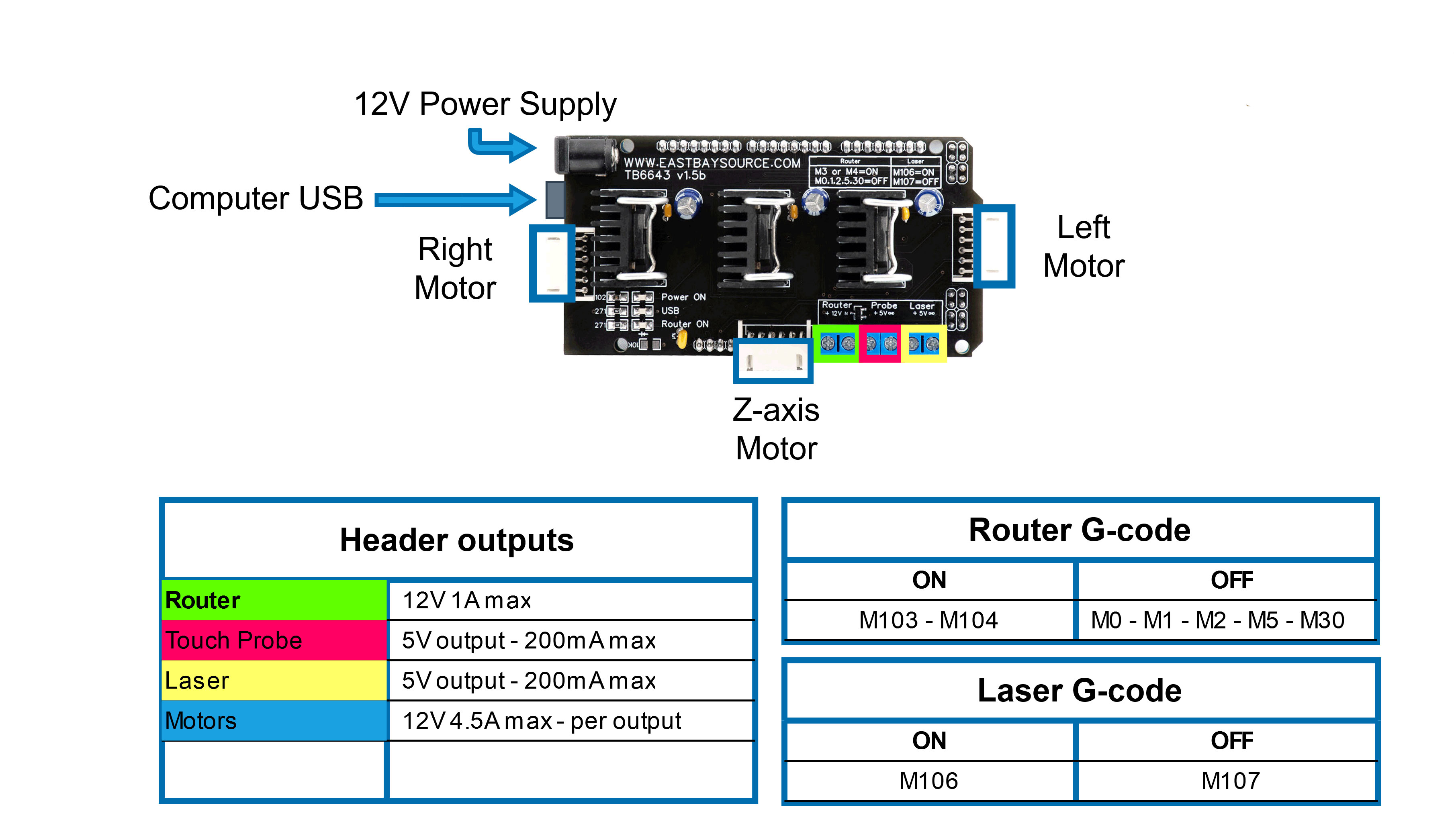 SCHEMATIC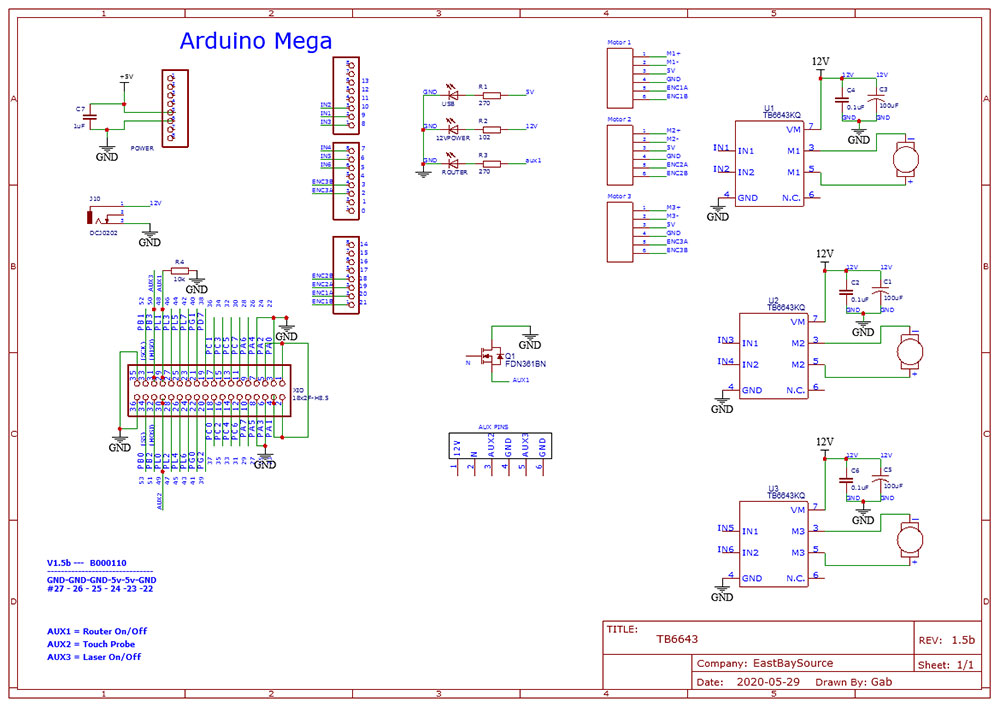 HOW TO WIRE YOUR ROUTER TO BE POWERED ON/OFF VIA G-CODE
| | | |
| --- | --- | --- |
| | The following information is for informative purposes only. You must be qualified to work with mains voltage as it can be dangerous. | |
What's needed:
   1 -

An SSR or Contact Relay

   2 - Extension cord
IMPORTANT. The relay and extension cord used must be rated for your application.
Inductive loads typically require 2-3 times the runtime amperage when power is first applied to the device.
For instance, a motor rated at 10 Amps, will often draw 20-30 amps just to get the shaft of the motor in motion.

What to look for when choosing a SSR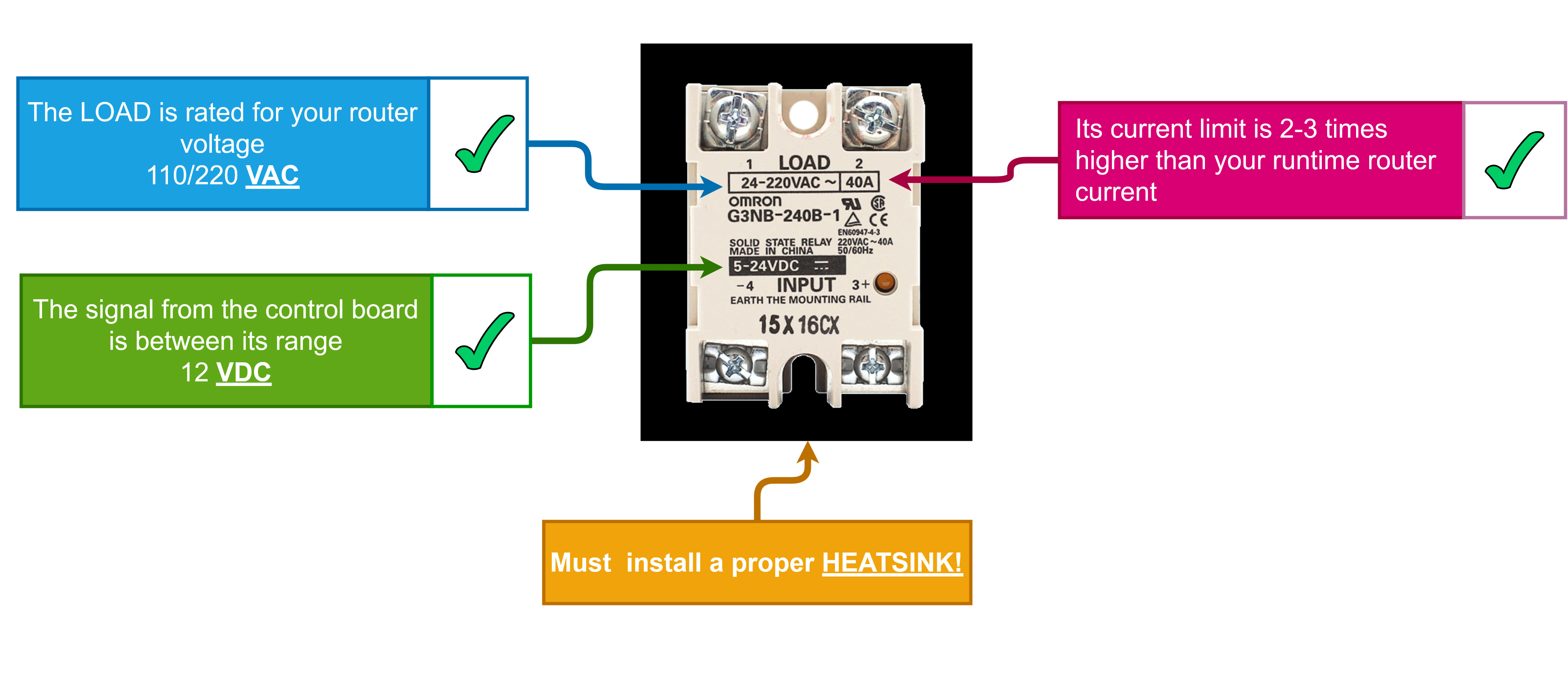 Wiring
To avoid splicing the router power cord, we'll use an extension cord instead.
You will need to identify the LIVE wire in the cord which is the one to splice (

usually

the brown/black in the US).

Using a multimeter to do a continuity test will be the best way to ensure you are splicing the correct wire.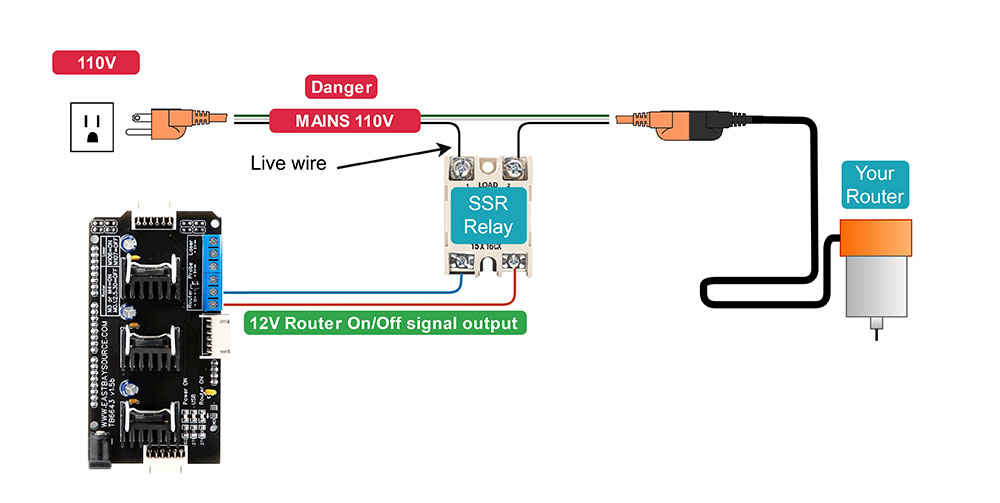 Once everything is properly connected, adding a M103 or M104 command to your G-code will turn the router On and M1 or M0 or M1 or M2 or M5 or M30 will turn it Off.